English
Ghazi Tanveer Attari from MirPur Azad Kashmir currently residing in Scotland has killed Liar Asad Qadiani and send him to hell who claimed to be a Prophet. Asad Qadiani was a News agent and also owned a General Store and many people were attached with him. Asad Qadiani also used to accept and declare Kufria – Non Islamic beliefs of christians to be right. That is why british establishment gave him high protocol. Ghazi Tanveer Attari entered his shop and got on him and stabbed him 30 times in his chest and sent him to hell. European Media is publishing wrong name of Ghazi Tanveer as Muhammad Faisal. He is arrested at the moment and his martial status is married and also has a son. May Allah Protect him. Aameen.
The blasphemer was Killed on 24th march.
Urdu
کشمیر کے علاقے میر پور سے تعلق رکھنے والے اهلسنت شیر دل مجاھد غازی تنویر عطاری حال مقیم سکاٹ لینڈ نے کذاب اسد قادیانی کہ جو نبوت کا مدعی تھا کئی لوگ اس سے متاثر و معتقد تھے. نیوز ایجنٹ تها اور ایک کریانه سٹور بهی چلاتا تها. عیسائت کے مشرکانہ عقائد کا قائل و عامل تھا برطانوی اسٹبلشمنٹ اسے بڑا پروٹوکول دیتی تھی غازی تنویر مدظلہ نے سکاٹ لینڈ میں اس کی دکان میں گُھس کر سینہ پر چڑھ کر چھریوں کے تیس وار کئے اور واصل جہنم کر ڈالا غازی تنویر جنکا نام یورپی میڈیا میں محمد فیصل غلط لیا جا رھا ھے گرفتار ھیں آپ شادی شدہ ھیں ایک بیٹا ھے. الله آپکی حفاظت فرمائے امین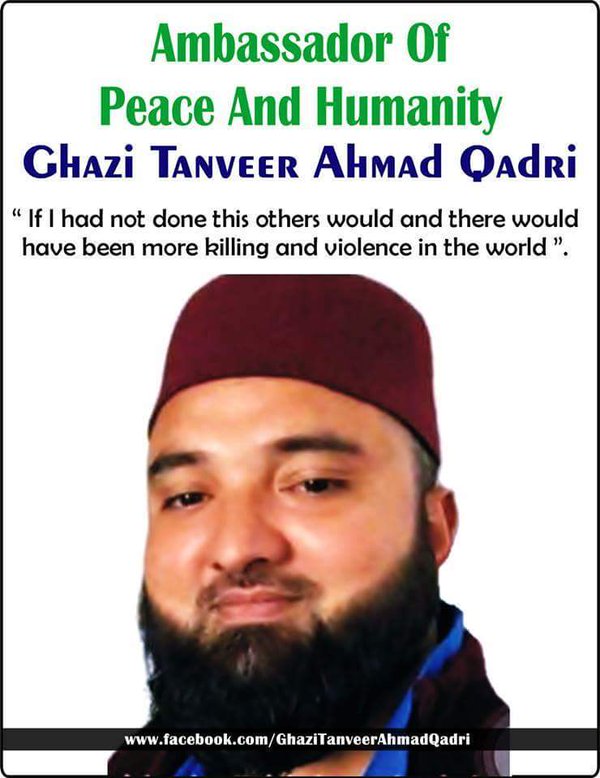 Join us on Social Media. Facebook | Twitter | Instagram
Click here to Visit our Video Website.
Click here to Visit our Book Store.