English: Benefits of Darood e Wadoodi
There are various benefits of Darood e Wadoodi, Worldly and religious. You can read it without Wudu while moving around. But it is better to send Darood o Salam to Prophet Muhammad in Wudu and with Respect.
Urdu: Is Darood o Salam k fawaid
DaroodeWadoodi k Beshumar Deeni o Duniawi Fawaid hai. Is ko ap bai wuzu bhi parh saktai hai, ghoomtai phirtai. Magar behtar yehi hai hamesha Bargaah e Risalat ﷺ mai Hazri Ya Nazrana BaA-Wuzu aur Adab se pesh kerai.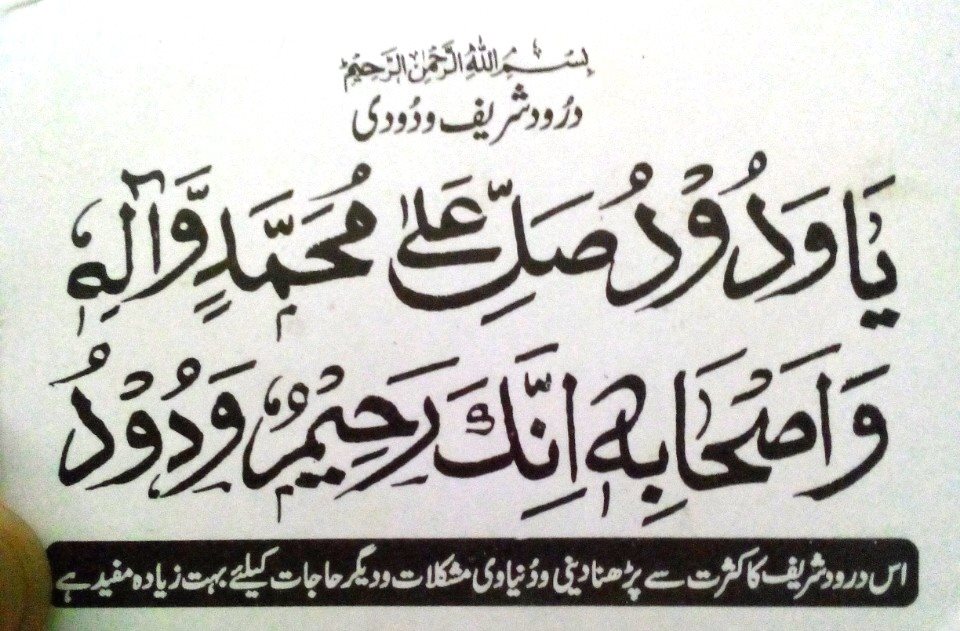 Join us on Social Media. Facebook | Twitter | Instagram