Darood e Paak
Darood e Paak Awal o Akhir on All Starting and Ending – درود اول و آخر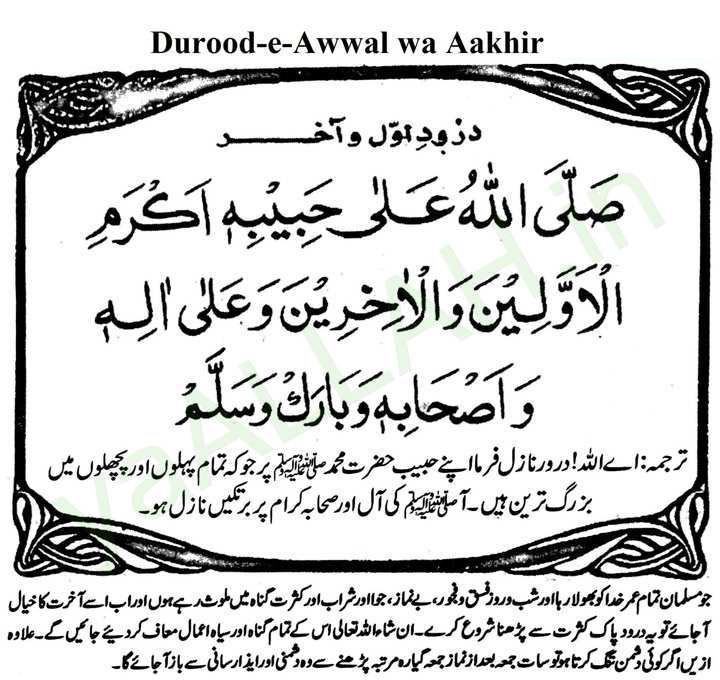 Darood e Paak Awal o Akhir se dushman hamesha Maghloob ho jatai hai. Lehaza agar kisi ko koi dushman bilawaja tang kerta ho to wo 7 jua ko baad namaz e Juma 111 Martaba parhai In sha Allah Dushman Maghloob hoga.
اس درود شریف کے ورد سے دشمن ہمیشہ مغلوب ہو جاتے ہیں۔
لہٰذا اگر کسی کو کوئی دشمن بلاوجہ تنگ کرتا ہو تو وہ سات جمعہ کو بعد نمازِجمعہ 111 مرتبہ پڑھے انشاءاللہ دشمن مغلوب ہو گا۔
Join us on Social Media. Facebook | Twitter | Instagram
Click here to Visit our Video Website.
Click here to Visit a Recipe Website.