Darood e Juma is recited to send Blessings upon Prophet Muhammad on Friday. It builds a strong connection between the reciter and Prophet Muhammad May Peace be upon him.
Any one who recites this Durood regularly on Friday (Between Thursday and Friday timing) at least once. At the time of his departure, He will be blessed with the View of Prophet Muhammad. While his departure from this world, He will see that Prophet Muhammad SalAllaho Alaihi Wasalam is putting him in his grave with his Blessed Hands.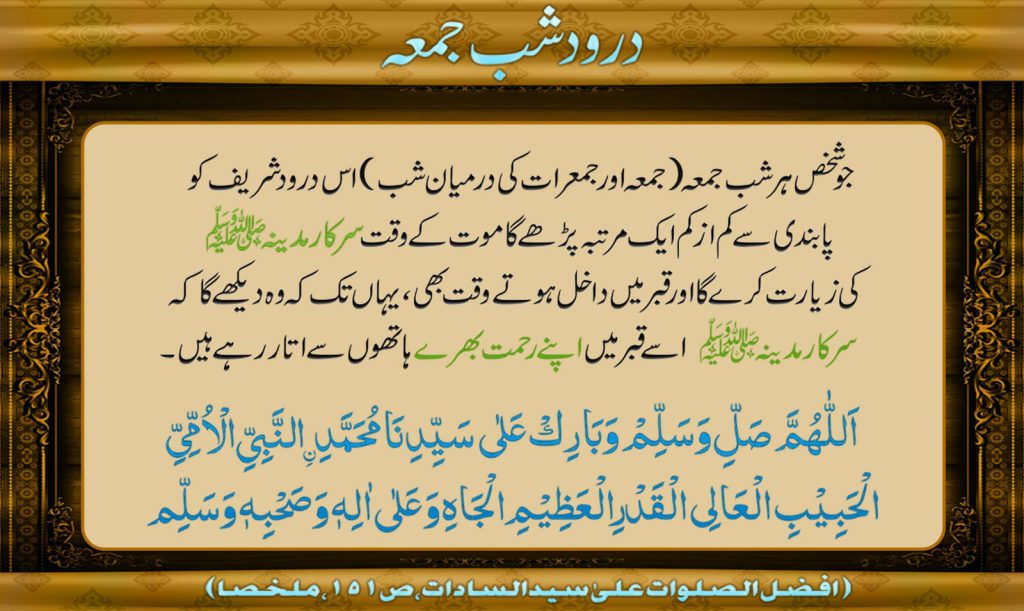 Join us on Social Media. Facebook | Twitter | Instagram
Click here to Visit our Video Website.
Click here to Visit a Recipe Website.