Milaad per Lights aur Jandia Lagana kesa – Roman Urdu
Just for Ashiqan e Rasool ﷺ k Liye Daleel:
Ye Aitraz bhi aj kal ho raha ha k Lights lagana aur Jhandia lagana biddat hai.
Maktoobaat e Imam ar Rabbani Alai Rehma me aik Hadees e Qudsi nakal hai k Allah Azzawajjal Farmata ha k Ai Habeeb ﷺ agar me tume na peda kerta to kuch bhi na peda kerta.
English Hadith-e-Qudsi
Allah Ta'ala has stated,"If I had not created you (O Muhammad), I would not have created anything.".
To Samaj gaye hum k dunia me jo bhi shai (Cheez) ha wo Pyare Aqa ﷺ k sadqe hame mili. Allah Azzawajal ne Pyare Mustafa SalAllaho Alaihi Wasalam ko Peda farmaya to Phir Suraj bhi peda farmaya, Chand Peda Taare Peda farmaye, Shajar o Hajar Peda farmaye.
Ye sab Allah Azzawajal ne Habeeb AlaiSalam ko create kerna k baad hame ata farmaye. Jab Allah Azzawajal ne Apni Shaan k mutabiq Aqa ﷺ ki Wiladat ki Khushi me Roshni aur Chiraga k Liye ye Sab kia, aur Lighting Suraj o Chand o Sitaro se ki To Jab Sunni Apni Okaat k mutabiq Wiladat e Mustafa ﷺ ki Khushi me Choti Lights lagaye. Kyu k hum Allah ka muqabla to ker nahi sakta jese Suraj Peda etc.
Milaad per Lights wo bhi Qudarti
Tou Ham se Najdio Puchtai ho k Hum Lights kyu Lagayi. Aaj Tak kia Kabi Allah Azzawajal se pucha Suraj, Chand, Sitare kyu peda kiye.
Ye Qudarti lights aur ye Pate Leaves Qudarti Jandia kyu peda ki apne Habib ﷺ k liye? Baki Jandio k hawale se me Aik Najdi ka bayan bhi sun raha tha jis me wo ye keh raha tha k Tauheed ko pakar lo (Jis pe Already Sunni Qaim o Daim ha).
Phir us ne kaha k kyu k yehi Kalima e Tayaba hai jo Jannat k Pato per bhi Likha ha. To mere Zahan me Baat ai k Ye to Najdio k liye bari khatarnaak baat hai. Kyu k Jannat me Qudarti Jhandia Lagi hai Kalima e Tayaba ki aur Sunnio per ye Aitraz kerta ha k Rasool Allah ﷺ ki Wiladat ki Jhandia biddat hai tou ye to Jab Jandio k Munkir hogaye to In ko Jannat ki Jandia dekhna kesai Naseeb hogi aur wase Sunnio per Aitraz kerna wale pehle Allah per Aitraz kernai ki jurrat ker k dikaye, Phir apna hashar dekhe. Allah Hame Har fitna se Mehfuz farmaye. Ameen.
Likhnai mai koi Galti Kotahi hui ho to Allah Azzawajal Mauf farmaye. Ameen.
***Aqal Hoti to Khuda se na Larai Leta***
***Ye Ghataye Us ko Manzoor barhana Tera ﷺ ***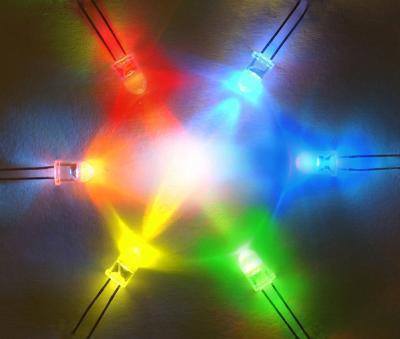 Join us on Social Media. Facebook | Twitter | Instagram
Click here to Visit our Video Website.
Click here to Visit our New Books Library.