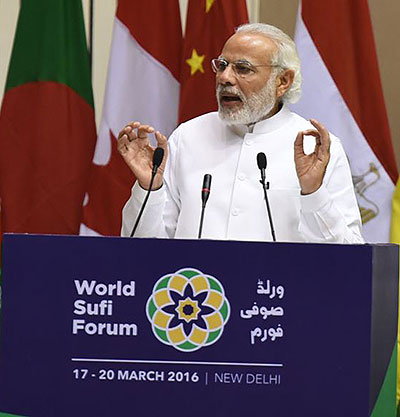 Tanveer Hashmi & Company of Fake Sufi Conference Ko Faqeer Kaleem Hanfi Ka Open Munazrah Challenge.
Himmat Hai To Qabool Karo.
"Sun Le Aada Mai Bigadne Ka Nahi…
Woh Salamat Hain Banane Wale.!!!!
(Sarkar Alahazrat رضی اللہ تعالٰی عنہ)
"Batil Se Dabne Wale Aye Aasma'n Nahi Hain Hum……….
100 Baar Kar Chuka Hai Tu imteha'n Hamara.!!!
Ba'tareekh 23/march/2016 Ba'waqt 12:30pm Mai Kolkata Ke Airport Se Ye Msg Tanveer Hanshmi Aur Fake Sufi Conference Ke Muntazimeen Ko De Raha Hun.!!
Mera Masla Ye Nahi Hai Ki Tanveer Hashmi Sayyed Hai Ya Gaire Sayyed Hai, Ya Ashraf Kichochwi Alim Hai Ya Gaire Aalim, Khushtar Nurani Chor Hai Ya Chamar hai, Salik Misbahi Pagla Hai Ya Pagle Azam…..
Mera Tamam Muntazimeen e SUFI CONFERENCE Se Ye Mutalba Hai Ki Wo mujh Se Direct in Masayel Me Munazrah Karen?
Fake Sufi Conference walo se Sawal:
Modi Ko Conference me Bulana Shar'an Kaisa?
Hindu Modi Ke Liye Duae Umre Khizri Karna Kaisa ?
Modi Ne Khabis Husain Madni Deobandi Ko Sufi Aur Abul Kalam Azad Ko islam Ka Rehmuna Kaha use Roka Toka Kyun Nahi?
Aur Bataya Kyun Nahi Ki Deobandi Musalman Hi Nahi To Sufi Kaise ?
Dr Najisul Padri Ko Musalman Sabit karo Mai use Kafir O Murtad Sabit Karta hun.
Allama Saqib Shami Hafidahullah Ko HAQ Kehne Par Zaleel Kyun Kiya Gaya?
Tanveer Hashmi Ne unka Radd Aakhir Kis Bina Par Kiya? Unho Ne Galat Kya Kaha Tha? SABIT Karo.
Conference Me Mard O Zann Me parde ka ehtemam kyu Nahi Kiya Gaya???
Is conference se musalmano ka Kya Bhala Hua siwaye aapki jebe'n bharne ke?
Bharat Mata Ki Jay Jaise Kufri Naare Lagaye Kyun?
Challenge to
Tamam Modi Bhakt Naam Nihad Morden Sufiya Aur Maal Aana (Not Maulana) Mere Challange Ko Accept Karen Aur Mai Sabit karta Hun is Manhus Siyasi Conference Me Bahot See Bate'n Kufri n Beshumar Gumrahiyat Wale Kaam Huye…….
Aur Tum Sahi Ho To Aao Samne mujhe Galat Sabit Kar Ke Muh Manga inaam Lete Jao….. tanveer Hashmi Bhi is Conference Ka zimmedar Hai usse uske nasab ka sawal nahi balki uske Gumrahiyat wale afaal o aqwaal ki puch Hogi, wo sayyed hai to uske faide ke liye Aur nahi hai to Ye uska masla Hai, hame usse is liye Puch Taachh Karni Hai Chunki Ye Saara Dhong Ye Saari Raas Leela Raam Leela Maidan Me Sunniyat Ke Naam Par Ki Gai….
Aao Aur Apne Ko HAQIQI SUNNI AKAAABIR KE MASLAK O MASHRAB KE MUTABIQ SABIT KARO AUR AHLESUNNAT KA INTESHAR Khatm Karo, warna Dunya Tum par thukti Rahegi…………
Munazrah Mumbai Me 1 April Se 5 April ke Beech Hoga Challange Qubool Hai To Khud Rabtah Karen Sufi Conference Ke Zimmedaran.
Chele Chapad Chamche Akadche Aur 2 kodi ke Andhe Murideen is masle Se Door Hi Rahen.
Sa'ile imame Azam-
Kaleem Hanfi Razvi.
09146122911
Must watch: Bharat mata ki…
Video link:
http://www.dailymotion.com/video/x40d1yy_bharat-mata-ki-jai-slogans-during-world-sufi-conference_school
Umar e Khizar to Modi (Mazallah, Astagfirullaah):
Join us on Social Media. Facebook | Twitter | Instagram
Click here to Visit our Video Website.
Click here to Visit our Book Store.