Benefits of this Darood in English
The person who recites the following Darood Shareef 100 times after Namaz (Prayer) e Zohar he will be blessed with three things.
He will never become debtor.
If he is debtor then he will be able to pay the loan on time.
At the day of judgement he will not be asked regard his Non thankfulness to blessings of Allah.
Darood Shareef k Fawaid in Roman Urdu
Jo Shakhs chahai k kabhi qarz daar na ho ya agar ho jaye to jald nijaat paye, Us ko chaiye k baad namaz e Zohar 100 Martaba ye Darood e Paak parh ker dua kerai to Allah Azzawajal us ko Qarz se bachaye gai aur Agar Maqruz hua to Gaib se Qarz ki adaigi ka Intezam ker dai gai aur Akhirat mai kisi naimat ki na qadri aur pakar nahi hogi. In sha Allah Al Aziz.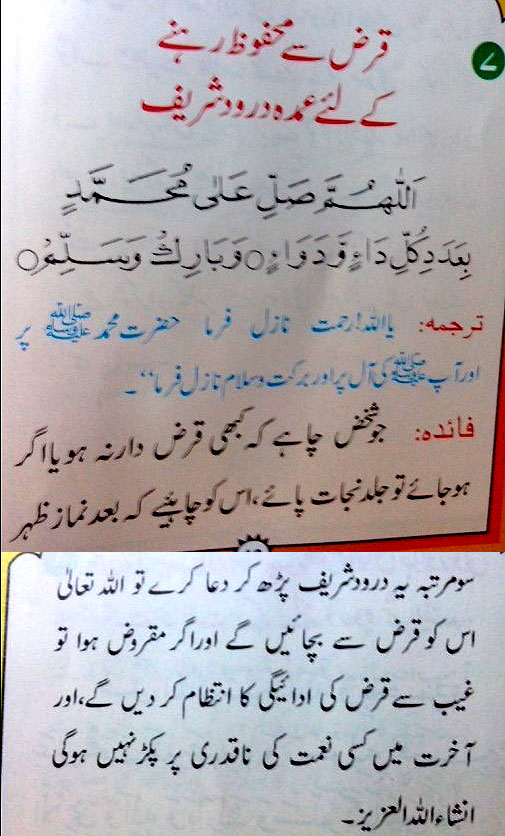 Join us on Social Media. Facebook | Twitter | Instagram.
Click here to Visit our Video Website
Click here to Visit a Recipe Website