English: According to Wahabis and Deobandis it is Shirk – Infidelity to visit the Tombs and Graves of Sufis – Saints & putting cloth on them to highlight that it is a grave of a special person. So let us show you some examples of hypocrisy from there leaders.
Urdu: Wahabio aur Deobandio k mutabiq Mazaraat aur Sufia ki qabro pai hazri shirk hai aur un pai chaadar dalna b is maqsad k liye k bataya ja sakai kisi Khaas ki qabar hai. To aye ap ko un k baro ki munfiqat dikhatai hai.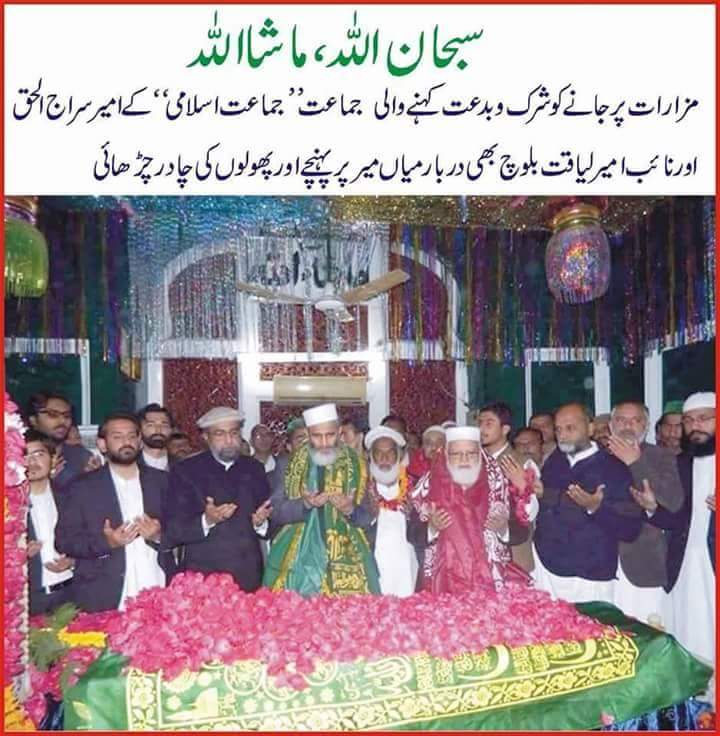 So lets Start with Wahabis – Jamaat e Islami and there Ameer Siraj ul Haq and Vice President Liaqat Baloch who visited Tomb of Mian Meer and even put sheet of flowers on its grave and in return got the Cloth from the grave as a blessing and even put it on themselves. All these things are Shirk – Kuffar according to Wahabis.
Now about Deobandis. Every one knows about Maulana Tariq Jameel. First he visited and prayed at grave of Mian Muhammad Bakhsh. Later went to Imam Bari Sarkaar and after praying there covered him self with the cloth from the grave. We think they are doing this just to get attention of Sunnis to brain wash them and bring them on there side. Just beware from the hypocrites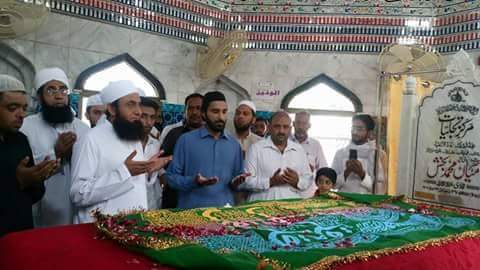 At Tomb of Mian Muhammad Bakhsh Azad Kashmir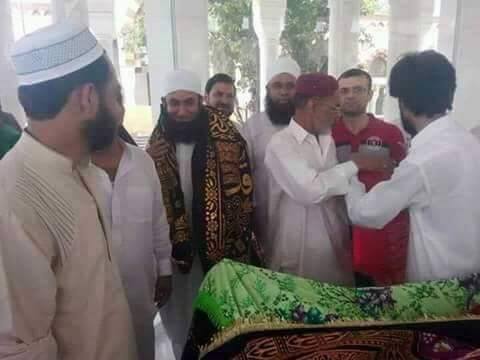 Join us on Social Media. Facebook | Twitter | Instagram